CCD Tea Color Sorter/Tea Color Sorting machine
This tea colour sorter machine suitable to many kinds of tea, such as green tea,red tea,black tea,oolong tea and others.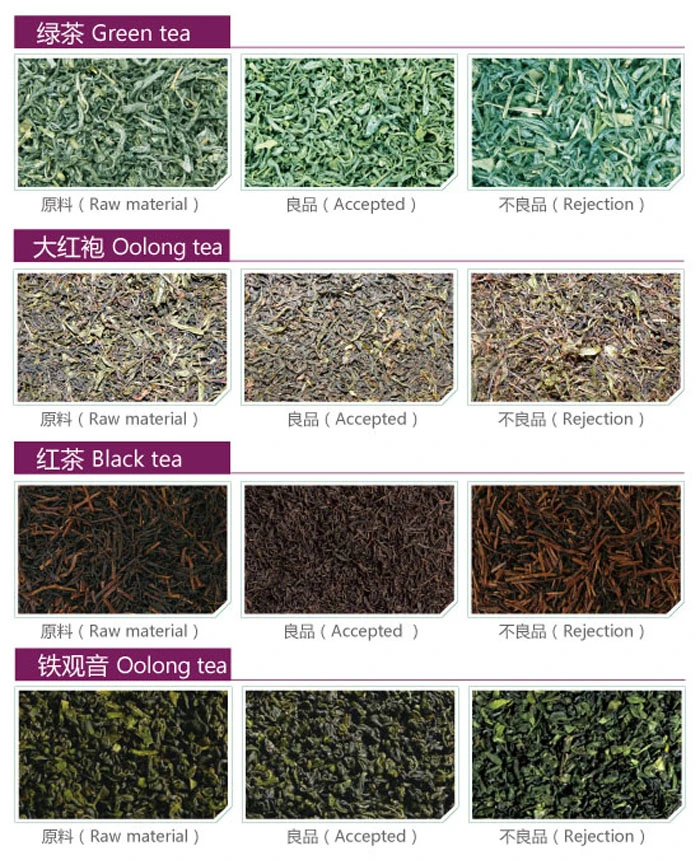 1.Special mechanical design
Using double layer sorting system, our tea color sorter finishes material sorting at one stroke, which greatly reduces the damage rate of tea
2.High-speed,high-resolution CCD camera
Our tea color sorter use high-speed linear array CCD image sensor (2048 pixels) and high-accuracy lens to realize image acquisition. It can detect 0.04mm2 heterochromatic regions.
3.Specialized image processing algorithm
The algorithm based on the shape and the color of tea enables our sorter to accurately separate defective materials
4.High quality ejector
Imported ejector accurately controls the flow and direction of air, making the material rejection more accurate.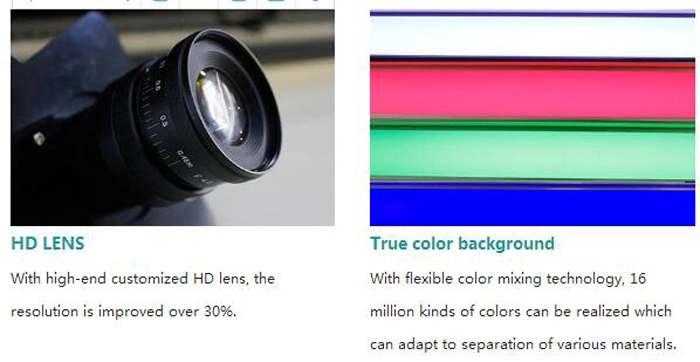 The working processing of tea color sorter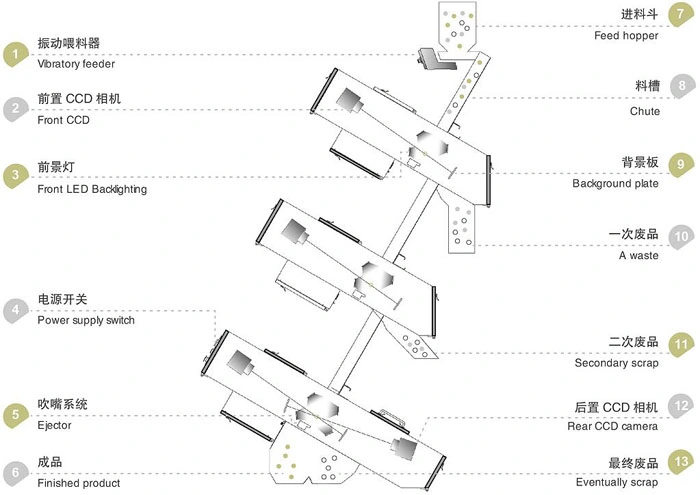 The working site of tea color sorter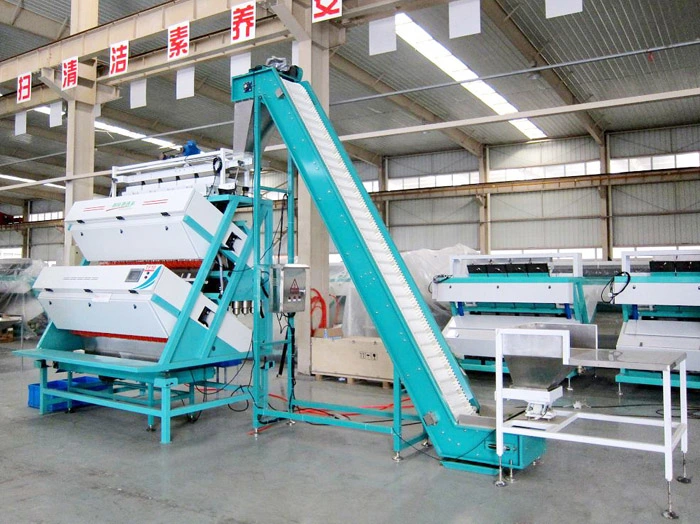 The technical parameters of tea color sorter
Product name

HT1

HT8-1

HT8-2

HT10

Model

6CSX-32D(CCD)

6CSX-256S(CCD)

6CSX-384S(CCD)

6CSX-320S(CCD)




6CSX-640S(CCD)

Capacity

≥60Kg

300~600Kg

300~600Kg

350~900Kg

Voltage

AC220V/50Hz

AC220V/50Hz

AC220V/50Hz

AC220V/50Hz

Motor power

≤2.0

≤3.0

≤3.0

≤3.0

Machine weight

530Kg

1000Kg

1000Kg

1500Kg

Machine size

1100*1320*1890

2355*1735*2980

2355*1735*2980

2710*2100*3100

Note:The voltage can be Customize as needed
As a professional manufacture,we are supply rice color sorter,bean colour sorter,grain color sorter machine,tea color sorting machine,feed pellet machine,animal pellet making plant,poutlry feed production line,hammer mill,grain flour making machine,corn flour making plant,wheat flour production line and other machine.If you have any need, please feel free contact with us